I know every blogger is doing it so I figured I would as well. So I shall <insert link to all bloggers around the world>. I am going to post my top 5's in a bunch of different categories. So here is my favs and the boyfriends favs of 2010.
Top 5 Songs of 2010:
This year I found a lot of really good music and new bands that I love. So right now #1 is tied between 2 songs from the same band.
1. The Cave & Little Lion Man by Mumford & Sons.
I love Mumford & Sons – Sigh No More is one of the best CD's I have ever bought. I love each and every song on the CD. Here is what they both sound like:
2. Dogs Days are Over by Florence + The Machine
I love the beat of this song, I think it is going to make the top 5 on the radio stations best 102 of the year.
3. Undisclosed Desires by MUSE
This is my favourite song on the Resistance CD's and seeing this song played live in concert was amazing. MUSE puts on a fabulous show.
4. The Only Exception by Paramore
I LOVE LOVE this song – I'm so sad that GLEE ruined it. Seriously Rachel singing it makes my ears bleed.
5. Brick by Boring Brick by Paramore
Can you see I love Paramore?
Top 5 Movies of the Year:
1. Harry Potter and The Deathly Hallows – Part 1
There is no doubt in my mind that this movie was the BEST!
2. Inception
Great Movie! If you haven't seen this one you should. I think it should be 1st in the running for a Golden Globe and an Oscar
3. Scott Pilgrim vs. The World
I love this movie! It has replaced 40 year old Virgin as what I think is the funniest comedy ever.
4. Tangled
Disney at its best. Its funny and cute and has one hot thief.
5. The Twilight Saga: Eclipse
This was my favourite Twilight movie to date.
Honourable mentions: How To Train Your Dragon, Percy Jackson & The Olympians, Clash of the Titans, Expendables (Bf's fav) and so many more…
Top 5 Video Games of the year:
This is a mix between mine and the bf's favourites.
1. Assassins Creed II & Brotherhood
2. Bioshock 2
3. Fallout: New Vegas
4. Super Mario Galaxy 2
5. Harry Potter Lego – Year 1-4
Top 3 Sports Moments:
(Curtsey of my boyfriend) Me and the bf disagree on the #1 moment so I am making them a tie.
1. Crosby's "Golden Goal" – Crosby won Canada the Gold medal in Men's hockey. This also let Canada have the most gold medals won for the host country. YAY Canada! (This is BF's choice)
1. My choice is Alex Bilodeau winning Canada's 1st gold medal on Canadian soil in Moguls
If you were to ask me anything about sports and Canadian Sports History I would probably tell you this moment. I will never ever forget it. Here is the run that won us GOLD!
3. Tiger Woods fall from the top.
I love all the Tiger Woods jokes are around now and they will never ever get old.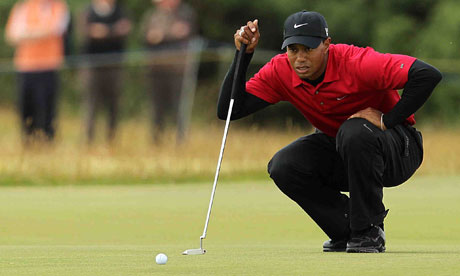 Top 5 Books Released in 2010:
1. Clockwork Angel by Cassandra Clare
2. Bewitched & Betrayed by Lisa Shearin
3. Shadow Hills by Anastasia Hopcus
4. The Chronicles of Vladimir Tod: Twelfth Grade Kills by Heather Brewer
5. Spirit Bound by Richelle Mead
Top 5 Books I read in 2010:
1. Vampire Academy Series by Richelle Mead
2. The Darkest Powers Series by Kelley Armstrong
3. The Study Series by Maria V. Snyder
4. The Immortal Series by Alyson Noel
5. Beautiful Creatures by Kami Garcia and Margaret Stohl
These book list were very very hard to pick only 5. There was soo many good books released this year and soo many that I read.
What were some of your favourites this year?
Here is to a great 2011!